B-Line's mission is to make our communities more livable.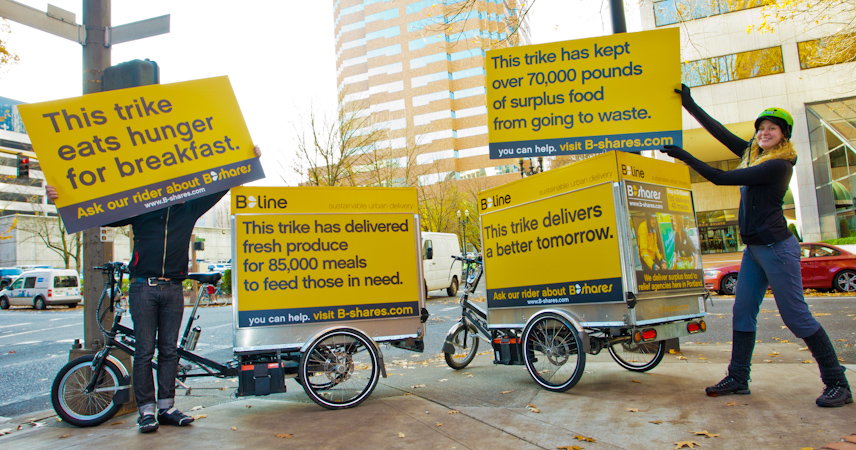 We believe in:
collaborative relationships that honor and build upon one another
flexibility, simplicity, and playfulness
leveraging the voice, leadership, and passion of our community in the quest for a healthier planet
growing a business that is profitable yet unwavering in its commitment to community and sustainability
As a transportation company, B-Line's vision is to redefine how goods and services are transported in our increasingly urban environment by simply providing the right tool for the job. As an advertising and promotions company, B-Line seeks to combine flexibility with ingenuity. As a stakeholder in our community, B-Line is passionate about creating a company that is part of a solution and a partner in living. We seek to enrich the fabric of our cities by reducing congestion and CO2 emissions, developing local green-collar jobs, partnering with local manufacturers and small businesses, doing our share to help those in need in our community, and generally believing in the premise that business can be a catalyst for positive change and has a responsibility to the common good.
Read about our impact in the community, through our Benefit report.