B-Line's mission is to make our communities more livable.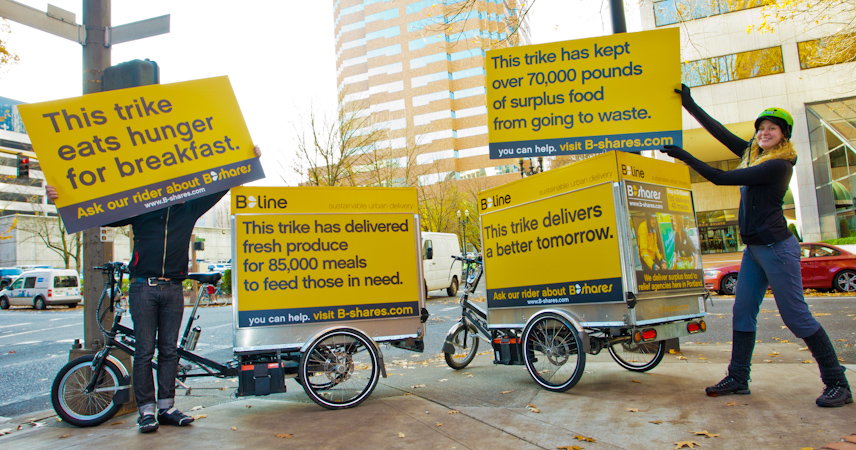 We believe in:
collaborative relationships that honor and build upon one another
flexibility, simplicity, and playfulness
leveraging the voice, leadership, and passion of our community in the quest for a healthier planet
growing a business that is profitable yet unwavering in its commitment to community and sustainability
B-Line is passionate about partnering with our community to reduce freight congestion and CO2 emissions, develop local green-collar jobs, provide streamlined recycling services, and help feed those in need via our B-shares program.
Our founding premise, that business can be a catalyst for positive change, is quantified in our impact reports below.