B-Share Partners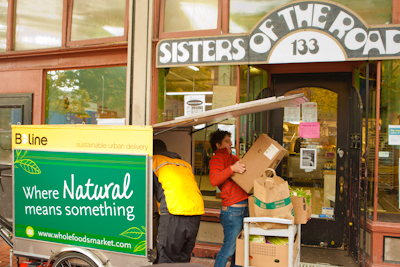 Sisters Of The Road has been supporting community-driven solutions to homelessness and poverty, in an atmosphere of gentle personalism and nonviolence since 1979. Sisters serves 225 meals a day to people living in extreme poverty and experiencing homelessness, and also engages in community organizing and nonviolence training.
Currently, Sisters Of The Road invests in car-share vehicles and relies on volunteers to pick up food donations. They spend over $3,000 a month on purchasing food to supplement their donations from Oregon Food Bank and others. Your B-share purchase will:
Maximize the food donated to Sisters
Decrease their operating expenses
Eliminate their vehicle rental
Enable Sisters' volunteers to focus on their core mission, not transporting food
Provide local, healthier food options from our donating partners: Whole Foods, New Seasons, Pastaworks, the People's Coop Farmer's Market, and R & K Foods
In just one month, the B-share program has delivered over 2,000 pounds of food, including fresh organic fruits, juices, and vegetables to Sisters.That's equivalent to over 1,500 meals!
Community Partners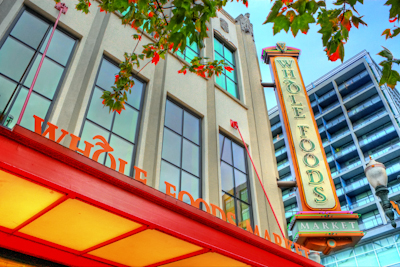 Whole Foods Market provides some of the highest quality natural and organic products available in town. Our core values are the very heart of the business philosophy that drives Whole Foods Market's unique culture, growth and success. Caring about our communities and the environment and promoting healthy eating are two of our primary core values. We are happy to carry out these values through our partnership in the B-share program, and donate fresh, healthy produce and other foods from our Laurelhurst and Pearl locations seven days a week.
Donating Partners
Dave's Killer Bread
New Seasons Market
Pastaworks
People's Coop Farmers Market
R&K Foods
Whole Foods Market