INDIGO @ twelve | west apartments are eco chic, design-forward, and located in Portland's hottest new neighborhood: the West End. Standing 23 stories high and topped by the first ever urban rooftop energy producing turbines, Indigo is your apartment plus so much more.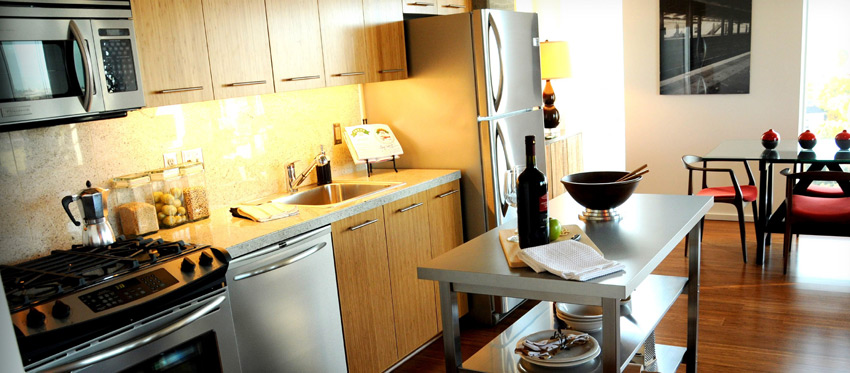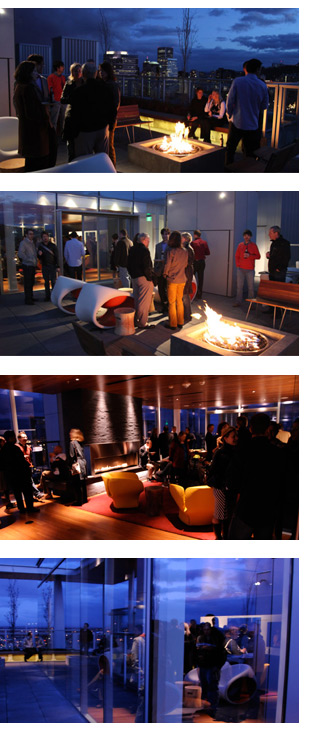 + Your Exclusive Design: The interior architecture at Indigo invites you to stay: professional gas ranges, enhanced color, renewable bamboo floors and cabinets and granite counter tops
+ Your View: Indigo's first floor apartments are 80 feet up in the air. Each apartment comes with unobstructed views from all angles.
+ Your Energy: Save energy, water, money and the planet with innovative sustainable features: wind turbines, high efficiency glass, solar panels, and a building targeted for a Platinum LEED certification
+ Your Room Service: Jake's Famous Crawfish and Masu will deliver to anywhere in the building: your home, the cinema, the rooftop
+ Your Rooftop Parties: The Sapphire Room provides indoor and outdoor entertainment 23 stories over the city with fire pits, dinner party seating, full barbecue grills and landscaped terraces.
+ Your Personal Trainer: Plan a fitness routine around your goals on your own schedule. The Turbine Room is a state of the art fitness studio with individual TV's, yoga and fitness classes.
+ Your Concierge: Your own personal assistant is available to make your life easier from move-in coordination to business services to grocery delivery.
+ Your Online Concierge: Access concierge services from your laptop or smart phone including scheduling an appointment with the You Team to: get a massage, arrange to have your dog walked, detail your car, have your house cleaned, schedule a Wellness consultation, or contact your personal stylist.
+ Your Private Cinema: Studio12 is your own ticket to the best seat in the house with 21 reclining seats, a drop down movie screen, surround sound and a movie library.