Media Contacts
Carolyn Holland
Director of Marketing & Publicity
B-Line Sustainable Urban Delivery
503.360.4409
[email protected]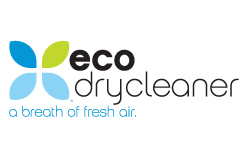 DJ Widmer
VP, Sales and Marketing
Eco Dry Cleaner
503.880.6868
[email protected]
Press Release:
B-Line Takes Bike Delivery to the
(Eco Dry) Cleaners
PORTLAND, Ore. – October 6, 2010 - Eco Dry Cleaner, Portland's greenest dry cleaner announced today that they have partnered with B-Line Sustainable Urban Delivery to handle the majority of its downtown deliveries and customer pick-ups. Eco Dry Cleaners has been able to replace several of their delivery vehicles with B-Line's unique electric-assist cargo trikes-- lowering their carbon footprint and supporting B-Line's mission to provide an efficient and sustainable distribution network in the urban core.
"Partnering with B-Line's trike delivery service makes perfect sense for us, " explains DJ Widmer, director of sales at Eco Dry Cleaner. "Our whole business plan is built around sustainability, including keeping our customers off the road with yet another errand. With B-Line's help, we can keep our delivery trucks off the road, too - which has a huge impact on both local air quality and on the amount of time we saving on parking and deliveries."
B-Line services over a dozen companies with customers spread throughout the downtown grid. B-line's trike system is able to replace or offset the time and cost involved with traditional cargo and truck delivery, bearing loads up to 600 pounds.
"We're the right tool for a company like Eco Dry Cleaners," adds Franklin Jones, B-line's founder. "Transportation is a huge issue for businesses who need to get their products through high-traffic areas. B-line is able to better service their customers, and helps the business owner focus their time on running their business, not running all over town."
B-line is steadily growing its presence in Portland, and gaining a reputation as a logistics company with a mission. The company was just selected as a winner of the Oregon Next Generation Companies Awards. This program recognizes businesses that employ industry-leading strategies in the way they manage their employees, generate profit and pursue environmental and economic sustainability. Jones was also a panelist at the GoGreen Conference, a sustainability leadership summit held this week in Portland.
Eco Dry Cleaner is a revolutionary new type of dry cleaner, breaking away from the trends of a very traditional industry. Designed with cutting-edge technology and sustainable practices from the ground up, Eco Dry Cleaner's facility has the latest state-of-art, highly efficient dry and wet cleaning equipment that reuses solution to reduce waste and usage, and invests in wind power to run their facilities. They abandon the use of toxic solvents and employ safe, non-toxic cleaning agents in the cleaning process such as GreenEarth Cleaning, a gentle but effective cleaning agent. Find out more at www.ecodrycleaner.com.
B-Line Sustainable Urban Delivery is a transportation solution for the urban core, providing efficient, sustainable delivery services at a savings of 30–50% in cost per delivery stop. Partnering with businesses to handle their downtown and close-in delivery needs, B-Line solves the challenges conventional trucks and vans face in the "last mile" of a distribution network. Reducing CO2 emissions and congestion and stacking functions to maximize efficiency, B-Line's mission is to make more livable communities for all. Learn more at www.b-linepdx.com.