Warehouse Storage and Office Space at the Redd! (Open Now)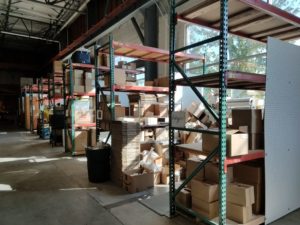 B-Line Urban Delivery is more than a delivery company! At our new home at the Redd on Salmon campus, B-Line is the anchor business where we manage the 15,000 warehouse, office spaces and conference room. We offer conveniently located access to high-volume storage in temperature controlled cold storage (for both frozen goods and refrigeration) as well as ambient temperature dry racking, stalls and warehouse work space.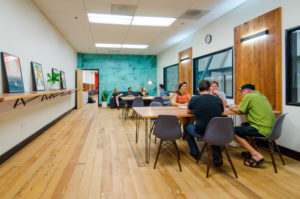 The upstairs offices — available now! — has recently become a bright, inviting and comfortable community-oriented workspace including a room with dedicated desks and a room with flexible co-working space, with a monthly membership.
You can see details of the warehousing storage, office space options, and pricing here. Please take a look for more details about any of the offerings at Redd West with B-Line.
We hope you join us! View our full price sheet for warehousing and office space, and email [email protected] to submit your enquiry.