B-Line offers unique advertising and promotional opportunities for companies looking to align their advertising efforts with their core values. Eye-catching, mobile advertising space is available on the sides of our cargo box panels and our fleet of nimble trikes and friendly drivers are ready to go where the crowds are at a moment's notice to promote your products or events.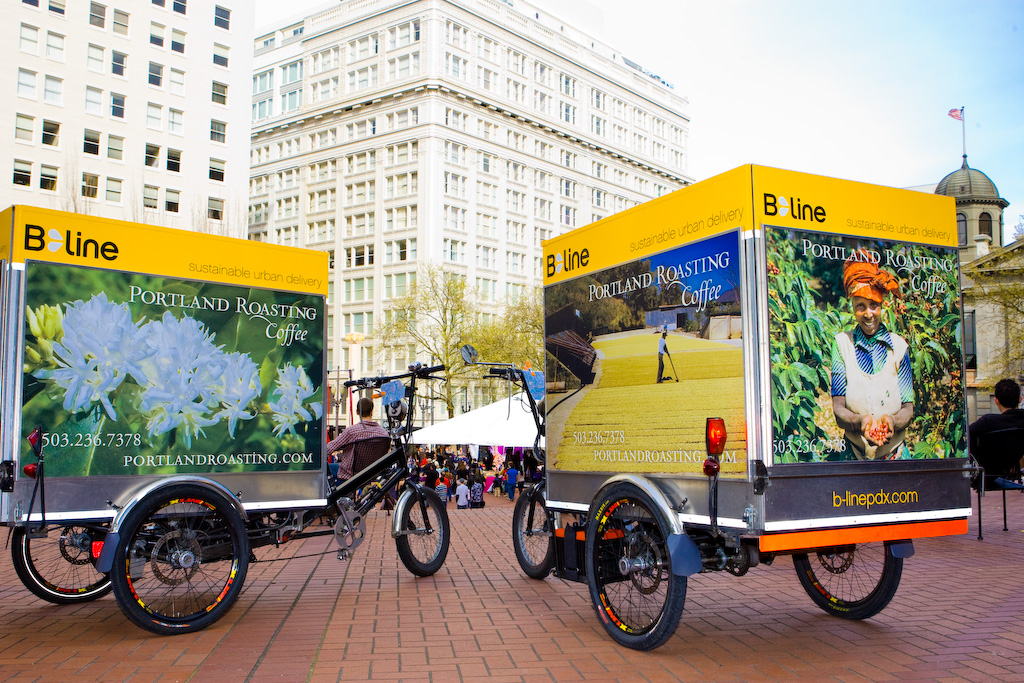 Recent campaigns:
Clif Bar
Guayakí Yerba Mate
Organic Valley
New Seasons Market
Wilcox Farms
Truitt Family Foods
Metro Regional Government
Sales Contact:
For inquiries about advertising and promotional services with B-Line, please send an enquiry to our sales team: [email protected]
Media Kit:
For more details and pricing on our advertising options and the brand engagement services we provide, please download our media kit.