B-Line specializes in sustainable delivery to the urban core. We partner with businesses large and small to take care of their downtown and close-in delivery needs so that they don't have to deal with the challenges of conventional trucks and vans. This, in turn, creates a more sustainable, livable community for all.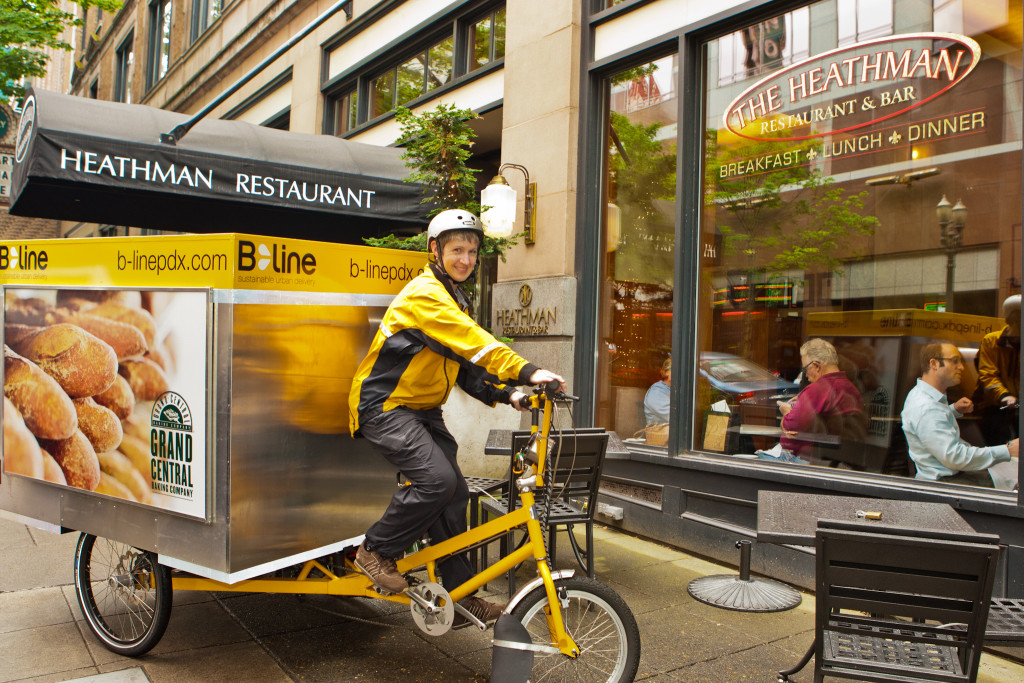 Delivery
Whether dropping pallets at our warehouse in close-in southeast Portland or having B-Line come to your facility for pick-up, we streamline and simplify urban delivery for businesses. With over 55 cubic feet and a 600-pound capacity, our unique electric-assist cargo trikes offer eco-friendly, efficient delivery to close-in and downtown Portland.
To learn more about our delivery services, or to schedule a visit to our SE Portland facility, please contact our sales team by emailing: [email protected].
Recycling pickup
In addition to our delivery services, B-line can pick up hard-to-recycle items from your office, including styrofoam, soft plastics (like shrink wrap and pallet wrap) and hard plastics.
To inquire about recycling pickup services, please contact:
Kevin Nichols
B-Cycle Coordinator
[email protected]