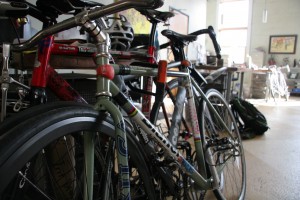 Cyclone Bicycle Supply is a bicycle parts and accessory distributor dedicated to providing the highest caliber of service. We offer a vast array of commodity items as well as hard to find brands. Cyclone supports bicycle advocacy and development of the cycling community. Cyclone sponsors programs that foster commuting, touring, racing, and recreational cycling that help generate a healthy and growing cycling population. Aggressive pricing, focused selection, timely and accurate shipping, and careful attention to detail insure that customers' needs are addressed and fulfilled.
Cyclone Bicycle Supply helps support local organizations such as the Community Cycling Center which helps provide access to bicycles for children and low-income families.
We believe collectively as a company that cycling as a mode of transportation or just for fun is extremely important in not only our local culture but as a global state of mind. We believe in sustainability, healthy lifestyles and promoting awareness to help achieve a green economy.